The International Symposium "Social Transformations: Systems and Knowledge Transfer". Application of Modern Mathematics in Social Transformation Research (I)
Univerza v Ljubljani
Fakulteta za druzbene vede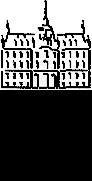 INVITATION to an International Symposium
On the occasion of the 45th anniversary of the establishment of The Institute of Sociology and Philosophy (ISF) at the University of Ljubljana and of the 40th anniversary of the ISF's co-operation with, sociologists from USA Universities
and of the 30th anniversary of the ISF's co-operation with Soviet and Russian Academy of Science
we have the pleasure to invite you to join the International Symposium
"Social Transformations: Systems and Knowledge Transfer"
Application of Modern Mathematics in Social Transformation Research (I)
This first Symposium will launch a series of scientific meetings, organized in honor of a member of the Russian Academy of Science
Sergej Vsevolodovic Jablonskij (1924-1998)
and will be held at the Faculty of Social Sciences University of Ljubljana, Kardeljeva pl. 5, Ljubljana, Slovenia, on Monday, 15th. November, 2004, from 9:3O to 14:00, in Senat Room (new building).
Participants will receive a booklet of abstracts and papers.
We look forward in receiving your confirmation at the earliest
on Tuesday, 9th of November, and by Friday, 12th of November,
at the telephone number
(01) 5805-200 (Ms. Ljuba Valic) between 12.00 and 14.00.
PROGRAM
10.00 - 10.15: Introductory Words
Prof. Ivan Svetlik, vice-dean for research activities at the FDV, Ljubljana University Dr. Marjan Hocevar, president of the Slovenian Sociological Association
10.15-11.45
moderator dr. Anton Kramberger, interpreter dr. Ziga Knap
Stane Saksida (Institute IMPESTER, Maribor University)
Two watersheds in Slovenian Sociological Research – in year 1962 and 1999
Prof. Jeremy Azrael (RAND Center, Santa Monica, California) and Ms. Miriam Levina (coordinator, SOVINTEL, Moscow)
The Impact of Information Technology on Russia's Current and Emergent Political, Economic, and Social Development
Prof. Jurij Ivanovic Zuravlev (Member of Russian Academy of Science, Moscow)
Sovremenie metodi prognozirovanja tansformacii lokalnih ekonomik
11.45-12.15: Coffee break
12.15 - 13.45
moderator dr. Anton Kramberger, interpreter dr Ziga Knap
Prof. Valerij Borisovic Kudrjavcev (Member of Russian Academy of Technological Science, Moscow)
Automatnoe rnodelirovanie socialnih i etniceskih transformacij obscestva
Prof. Anuska Ferligoj (Dean of the Faculty of Social Sciences, Ljubljana University)
Block Modelling
Stane Saksida (director of the ISF between 1974-1982)
Concluding remarks to the Symposium, audience
RECEPTION: We also wish to invite you to the official reception
at Grand Hotel Union at 18.00.